School has just started for some, and will soon be starting for others. Slowly but surely, homework will start to pile up and the stress will settle in. You start worrying about when your next test will be, if your future Project Work members will actually do work or your GPA will hit an all-tme-low this year.
With so many things to worry about, let us take one less weight off your shoulders providing you with a simple '7 Back-To-School Essentals' guide!
You can pretty much say that stationeries are the Oxygen to our student life. We all have those few pens that are used for different occasions — be it the Uni-ball Signo 0.38mm Gel Pen used for regular note-taking, or the Pilot 0.7mm Rexgrip Ball Pen that accompanies us during every examinaton. With so many pens important to our student life, what better way to have them held together by than a sturdy yet sleek Allure Case exclusively at Luxemono!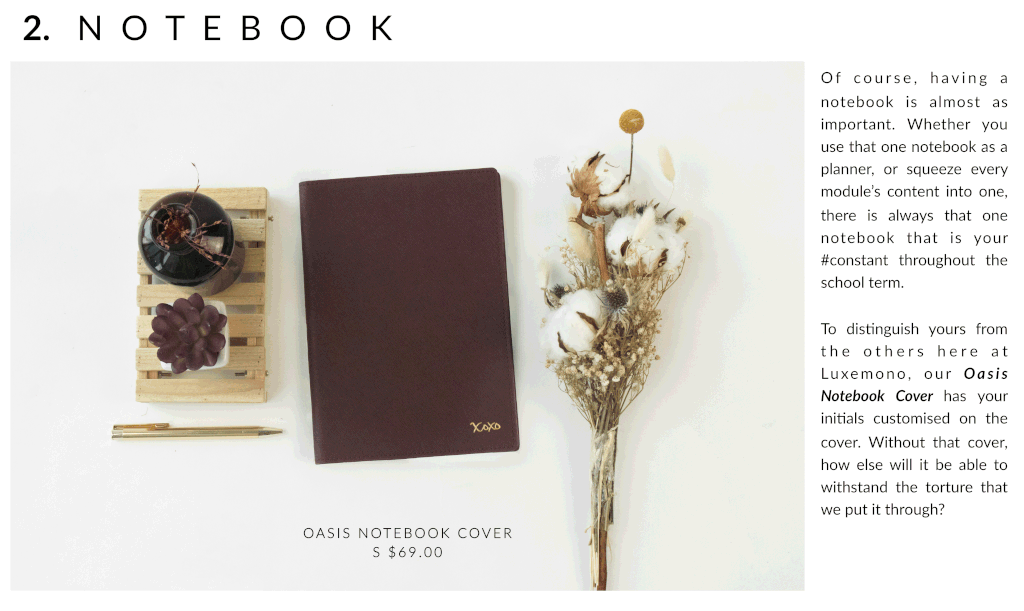 Next on the list is our laptop that will be used for, well, every other thing possible. Handing in assignments, sending emails and taking notes in class — you name it. Coupled with our handy laptop is our Smiths Laptop Case. This case is also classy enough to be featured on your Instagram feed! #luxemonogram